Creative Imagination. Creative Impact.
FootePrint Marketing & Advertising has been in business since 1985. We have not always been under the same name. That is what branding is all about, after all. What was right for us in 1985 no longer fit us in branding exercises done over the years, so we changed with the times. Today, FootePrint Marketing & Advertising is led by Dan Foote (the Foote in FootePrint) and his agency partner, Kristina Hansen.
Dan Foote has been in the advertising industry since, well, as he would tell it, forever. He has owned ad agencies, has been creative director at other agencies, and has been the force behind some amazing creative work. He has fun with his work and thoroughly enjoys meeting and working with clients.
Kristina Hansen, MBA, began in the medical industry and loves the strategic aspect of creating a perfect marketing plan, and tracking results, for clients. She has extensive marketing know-how which is further enhanced by her energetic attitude toward everything she does and with everyone she meets.
As a dynamic marketing duo, their skill sets complement each other's incredibly well, which results in engaging interactions with clients, sound insight, and razor-sharp plans that deliver results, all with a little fun and humor mixed in.
"When it is obvious that the goals cannot be reached, don't adjust the goals, adjust the action steps."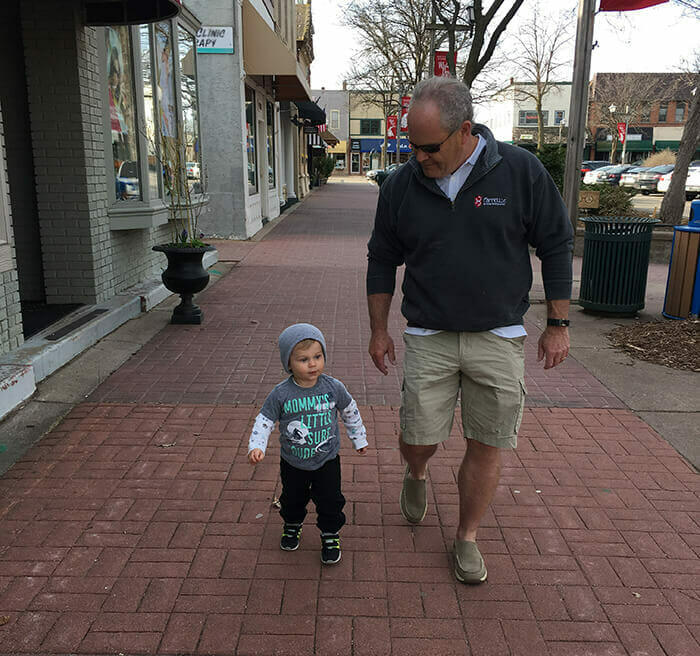 "So never be afraid to ask why and take the time to saunter down a cobblestone path."
I use the picture of my grandson and me walking down a cobblestone path as a way of expressing how important it is to never stop asking why. It is natural for children, yet not so for many adults…mistaking the question why as a sign of weakness or ignorance. I think this is because we are too often made to believe that we should know all the answers.
I disagree. Asking why doesn't reflect a lack of knowledge or weakness. On the contrary, the question proves that one is curious, open, and always striving to know and understand more.
It is this philosophy that has allowed me to enjoy nearly 30 years of successfully assisting clients with their marketing and advertising. There is not a single client that I have not learned great lessons from. We need our client's knowledge base to do the best job for them.
Other things that define my profile as a marketing and advertising guy:
1. You are in trouble once you start to believe your own press releases.
2. When an agency thinks they know more than their clients, they will fail.
3. If you don't respect the person sitting across the table from you, the client-agency relationship will fail.
4. A cute headline isn't always the answer.
5. "Things turn out best for those who make the best of how things turn out." Quote by John Wooden
I enjoy people. That may seem like a cliché, but for me it is 100% true. I have annoyed many friends and family members by getting lost in conversation with Target employees and baristas. This trait is what initially connected Dan and I. We both have a social curiosity and a passion for solving problems for others while having a lot of fun doing so. I began my career in pharmaceutical sales and continued in the medical marketing industry for my entire career. Being a black and white, logical person, this space fit me well. While I admire the creative process and finding new ways to position a brand, nothing bothers me more than a to-do list with unchecked items. There are tons of great marketing minds out there, but if you can't execute a plan while giving your clients an engaging experience, the impact is lost.
Partnering with Dan gave me the opportunity to create a working environment that I had never experienced. Our passion for people has cultivated a network of talented, hard working, marketing professionals who are genuinely valued personally and professionally. Our partners are given the creative freedom to use their talents. I listen to what drives and excites them. This unique environment of value, respect, and flexibility, along with a genuine human connection, has produced an engaged team of professionals that can capture the heart of a brand for our clients.
My time away from work is spent with my 4 children, who drive me every single day. Being a business owner has given me the chance to teach them by example how to work hard and treat people with respect.
This hard working value spills over to the rest of my personal life with a dedication to fitness and living an active lifestyle. In the summer I can be found outside gardening or soaking up every last bit of sunshine on a lake. In the winter you can find me inside going crazy, wondering how I can live somewhere so cold and dark!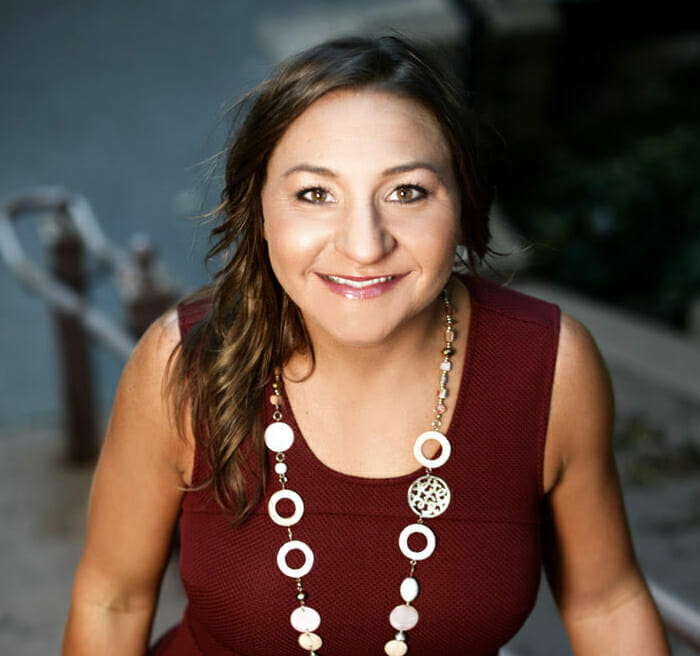 "If you must be reckless, be reckless with your limitations."
We find the best business conversations happen over eggs.  Give us a few dates, we'll make sure the coffee is on and the toast isn't burnt!